Destination: Aruba

Cost Per Person: Based on 2 sharing: £1550.00
Travel Dates: 20/02/2020 - 27/02/2020
Board Type: The Mill Resort and Suites - Room Only
What's Included: Airport Transfers, Sea View, Swimming Pool
Holiday Description
Travel to the Island of Aruba during the Carnival season staying at the Mill Resort and Suites, a flight from Heathrow will transport you to Aruba near Palm Beach for 7 nights of fun.
In February Carnival Aruba celebrates their Carnival Season comes to Miami! Visit Miami and attend it's Carnival and events over Ten days with this Package which includes a direct flight from Heathrow to Miami while staying at a 4 Star Hotel on South Beach. Break up your partying with visits to the various strips that face the Sea, or get some downtime by chilling out on South Beach. Situated within easy reach of Bars, Clubs and Shops there will be something to occupy your time from the moment that you arrive to the time that you leave.
Carnival Description
You have not lived until you have experienced the spirit of Carnival as it is celebrated in Aruba!

Carnival means weeks of events that bring you colorfully decorated floats, contagiously throbbing music, luxuriously costumed groups of celebrants of all ages, King & Queen elections, electrifying jump ups and torch light parades that wind their way through the streets at night, the Jouvert morning: the Children's Parades and finally the Grand Parade.This has got to be the greatest party ever!

Where else can you find Antillean "tumba" music, the Calypso and steel bands of the English Caribbean, the salsa beat of Latin countries plus marching bands and a smattering of Dutch oom-pa-pa? The 2 month long celebration culminates with the all-day Grand Parade on Sunday, with everyone and everything all decked out.

Be sure to put on your shades, there will be an awful lot of glitter out there! Monday is an official holiday for everyone to recoup and recover! You can relax at the pool with daiquiris to replace all that precious liquid you lost jumping around.

But just when you think it is all over, there's the Farewell Parade and the burning of Momo, indicating the end of Carnival and the beginning of Lent. Symbolically, Momo's ashes are used on Ash Wednesday.
Flight Details 
Airport:

Departure/Arrival Date:
Baggage Allowance:

*Additional baggage allowance available upon inquiry
*Travel Insurance available upon inquiry
Accommodation : The Mill Resort and Suites - Aruba

The 4-Star Mill Resort and Suites Aruba is located 350 m from the beach, 100 meters from the Beach strip with its many restaurants, bars, lounges, shops and a few hundred meters from a casino. Queen Beatrix International airport is just 10 km from the hotel.

Facilities and services include a restaurant, bar, swimming pools, gym, tennis court (extra charge for evening use), wireless Internet access free of charge throughout the hotel, parking and
24-hour reception, free chaise lounges and towels at the pool and beach.

Rooms feature telephone, TV, ceiling fan, safe, air conditioning, wireless Internet access, coffee/tea maker and bathroom. Some rooms feature a large kitchen and a dining table (Studio Rooms) and some feature a Kitchenette. (Junior Room)
What's included
Airport Transfer

Accommodation - Room Only



Price Per Person: £1550.00pp (Based upon two sharing)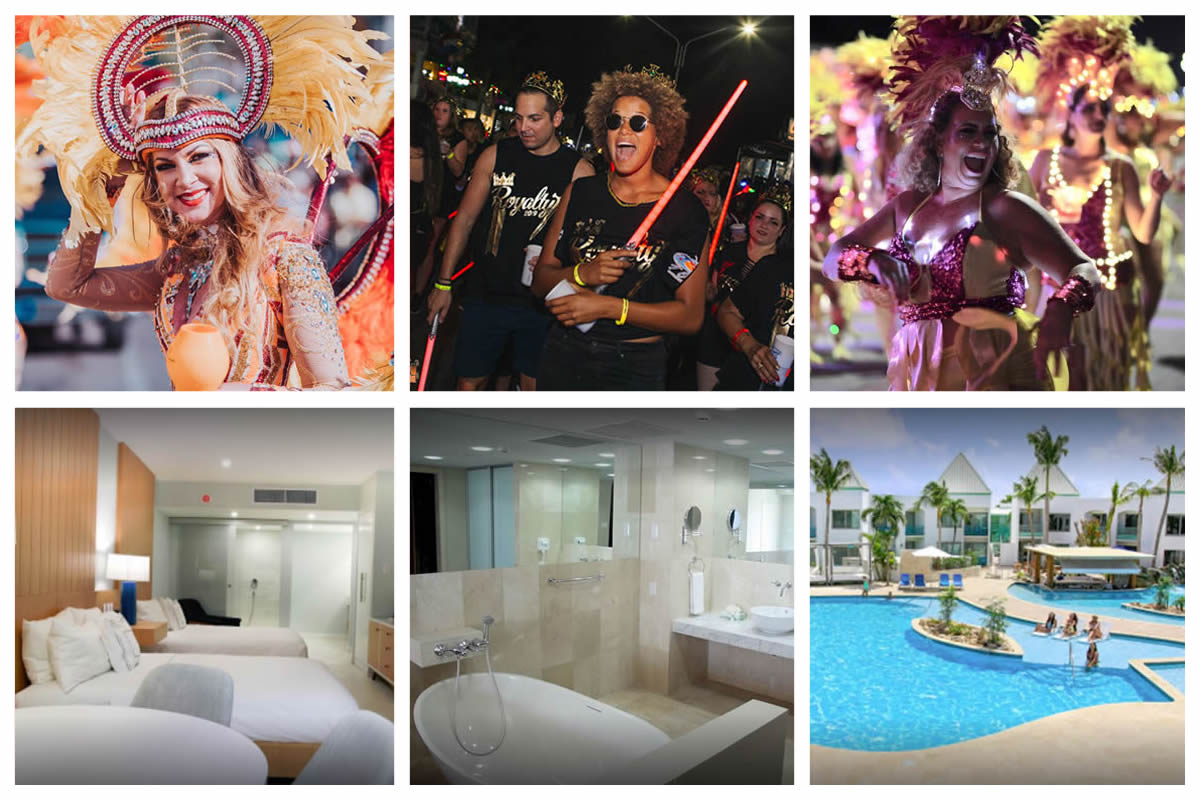 Want to join us? Register your interest by completing our form here